SINGAPORE: The registration of children for admission to Primary One (P1) classes next year will start on Jun 30 and end on Aug 26, the Ministry of Education said on Thursday (Jun 16).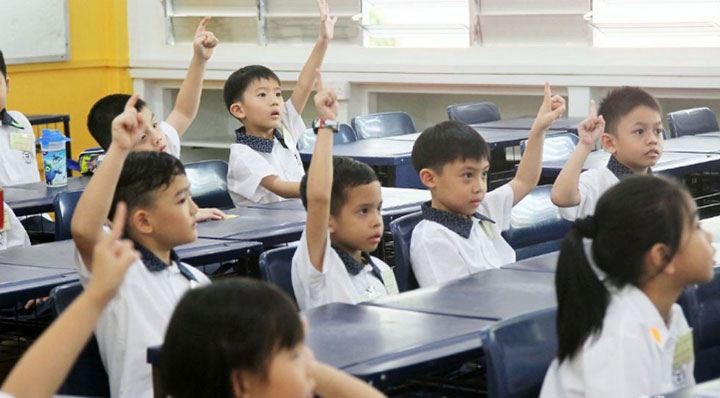 Children born between Jan 2, 2010, and Jan 1, 2011, (both dates inclusive) have to be registered at this year's P1 Registration Exercise for admission to primary school next January.
All primary schools will open for registration from 8am to 11am and from 2.30pm to 4.30pm from Mondays to Fridays during the registration period.
Details on the list of primary schools and vacancies available, including a list of registration centres for new schools, can be found on the P1 Registration website.
Starting in 2015, children who secure a place for P1 next year based on the proximity of their homes and the school will have to stay at the address until they finish Primary 2.
Any registrant found to have provided false information during the P1 Registration Exercise will be referred to the police for investigation, the ministry said.
ONLINE REGISTRATION
Parents registering their children for Phase 2C and 2C Supplementary can do so online using their SingPass via the Primary 1 Internet System (P1-IS).
The P1-IS is accessible 24 hours during the Phase 2C period from 9am on Jul 26 to 4.30pm on Jul 28 and the Phase 2C Supplementary period from 9am on Aug 9 to 4.30pm on Aug 11.
From July, Two-Factor Verification (2FA) will be required to log in to the P1-IS. Parents who intend to register online are advised to set up their SingPass 2FA early, MOE said.
Parents who do not wish to make an online registration can also go to their school of choice to register.
Article and photo : Straits Times (16 Jun 2016)